Maths
We have been very busy in maths lessons. Students designed three different paper planes. They tested all three of their paper plane designs to see which one flew the furthest. They accurately measured and recorded the distance flown by each paper plane, and then used the information to make a decision about which design to enter in the competition.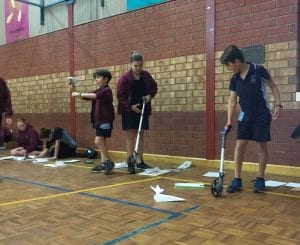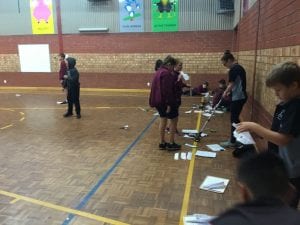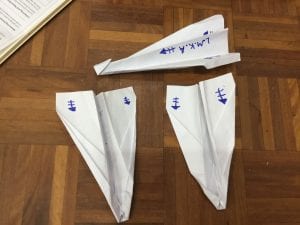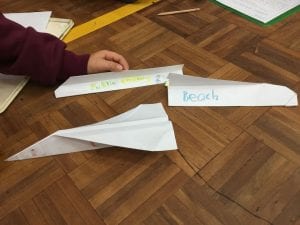 Over the last few weeks students have been completing 100m or 50m sprints. They recorded their times in a table. We used our data to learn about ordering decimals from smallest to largest. Next, we used our data to create graphs. We analysed our data and explained what the data showed and gave reasons for our times.
Students worked out the perimeter and area of a box. Next, they added windows and doors and subtracted that area from the total area. After, they decorated their "buildings" and joined them together to make a city that we have displayed outside our classroom.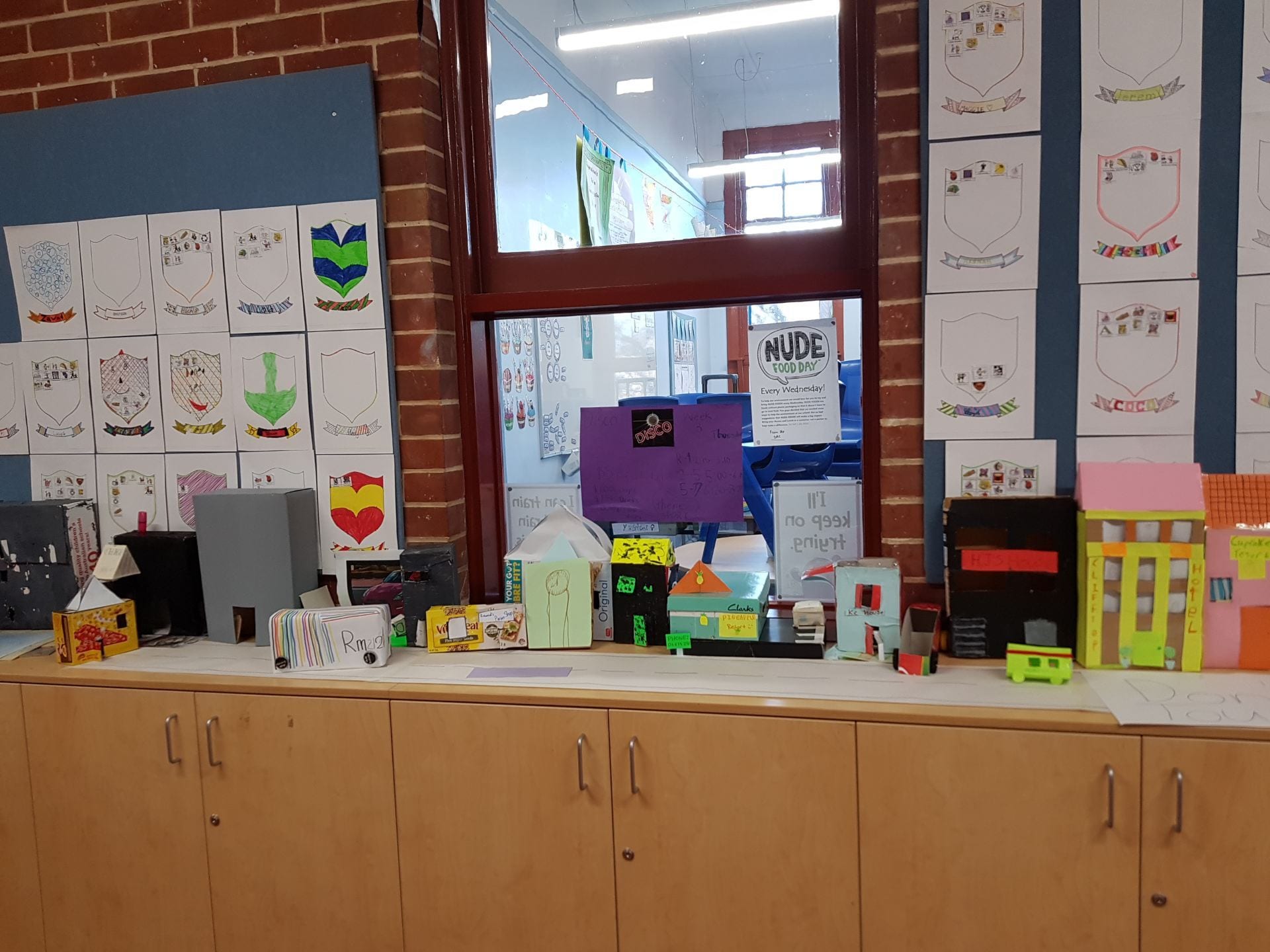 Science
Last week we looked at the properties of gases. Students were presented with two challenges.
Challenge 1
Place a tissue into the cup and then place the cup in the water upside down. Can you keep the tissue dry using only the equipment provided and the knowledge that air takes up space?
Materials you can use:
tissues
plastic cup
bucket of water
Challenge 2
Use the ruler as a balance beam to demonstrate that air has mass.
Materials you can use:
two balloons
a metre ruler
string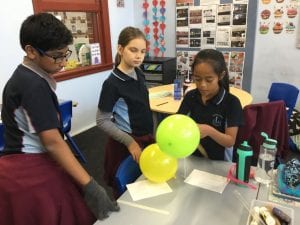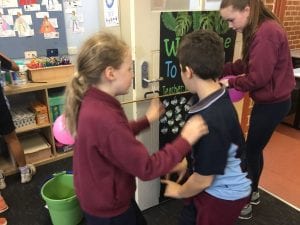 Geography
Students developed an inquiry question about their environment. Last week they researched what their impact is on the environment and what we do to make a difference. Next week they will focus on taking action. They will be presenting their ideas and research in multiple ways.
Assembly
Our class is hosting a whole school assembly this Friday at 12.15pm. It would be great to see you there!